Welcome to Kafa`ah e-journal website.
Kafa'ah: Journal of Gender Studies (Print ISSN 2356-0894 Online ISSN 2356-0630) is an open-access and peer reviewed journal published by Center for Gender and Child Studies, State Institute of Islamic Studies (IAIN) Imam Bonjol Padang. This journal covers crosscuting issues on gender studies, in the perspectives of religion, education, law, politic, psychology, sosiology, anthropology, culture and Islam.  The objective of the journal is to promote the sharing of knowledge and understanding on the gender issues. It then welcomes contributions from experts, researchers, practitioners, and policy makers around the world. This journal publishes two issues per year.
 Kafa'ah: Journal of Gender Studies has been indexed DOAJ (Directory of Open Access Journal), Google Scholar, and Indonesian Publication Index (IPI), CrossRef, Moraref.
Announcements
PENERBITAN ARTIKEL : PENERBITAN JURNAL KAFA'AH VOLUME 8 TAHUN 2018

Penerbitan Artikel Jurnal Kafaah Volume 8 nomor 1 Tahun 2018 Sudah Terbit.

Posted: 2018-07-30
More...

Call for Paper

Penerimaan Tulisan atau Artikel dibuka untuk Volume-9 Issue-1 dan 2 
Posted: 2019-07-28
More...
Copyright © 2014 - Center for Gender and Child Studies (PSGA) - All rights reserved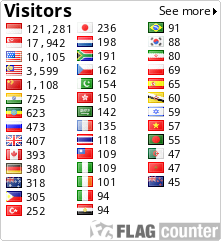 Kafa'ah: Journal of Gender Studies is licensed under a Creative Commons Attribution-ShareAlike 4.0 International License.